The Hidden Heritage of a Landscape: Vengeful Vikings and Reckless Rustlers
The Hidden Heritage Project has now ended, but all the results and lots of photos are available on the project website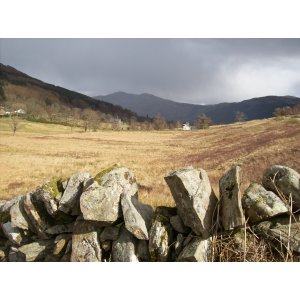 The Trust is delighted to report that the Hidden Heritage Project was awarded a Highly Commended in the nationwide Marsh Awards for Community Archaeology, which specifically "recognises and promotes innovation and quality in the dissemination of the results of archaeological research and/or fieldwork carried out by communities, through publication, communication and archiving."
The Hidden Heritage Project was a community heritage project aiming to:
Investigate the history of the isthmus landscape between Arrochar and Tarbet using archaeology and documentary research
Understand Viking activity in the Clyde area
Train people in archaeological and documentary research techniques
Work with the community to learn about, appreciate, understand and care for the landscape
Promote the area to visitors in order to boost the local economy
Funding and Partnerships; thanks to:
Luss Estates for giving permission to access the land and being supportive of our endeavours.
Robert Kiln Trust
Babcock
Email us for more information.