The Arrochar & Tarbet Community Council is made up of Community Councillors who are elected by the community.
The information below gives an idea of the purpose of a Community Council, and the authorities and people it liaises with in order to obtain a better standards within our villages.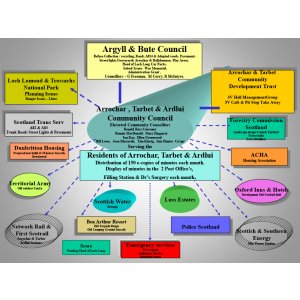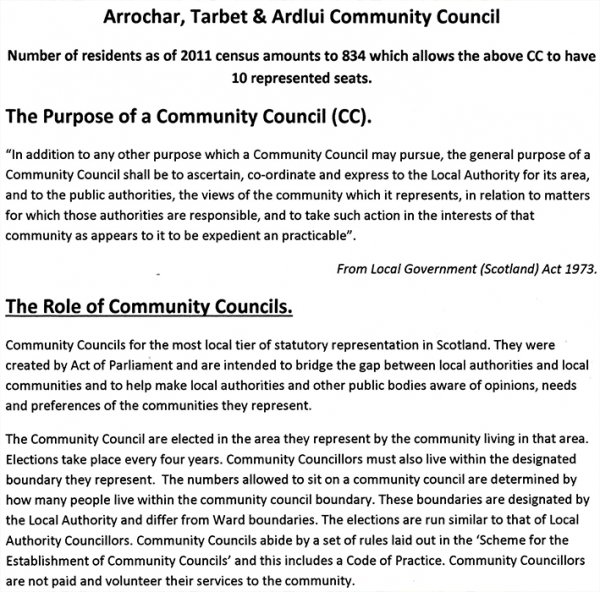 If you have any questions or comments, please contact:
Ronald Ross, Chairman. email.
Mary Haggarty, Secretary. email.
For copies of Community Council minutes, please click on the relevant date below:
The next meeting of the Community Council will be held on Thursday 20th April at 7pm in the Three Villages Hall.
Please click here to read the minutes of the Arrochar, Tarbet and Ardlui Community Council Area Forum held in October 2016, and here for the minutes from the forum in January 2017.
The Community Council held its AGM on Thursday 19th May 2016. Please click to read the Chairman's Report and the minutes of the meeting.